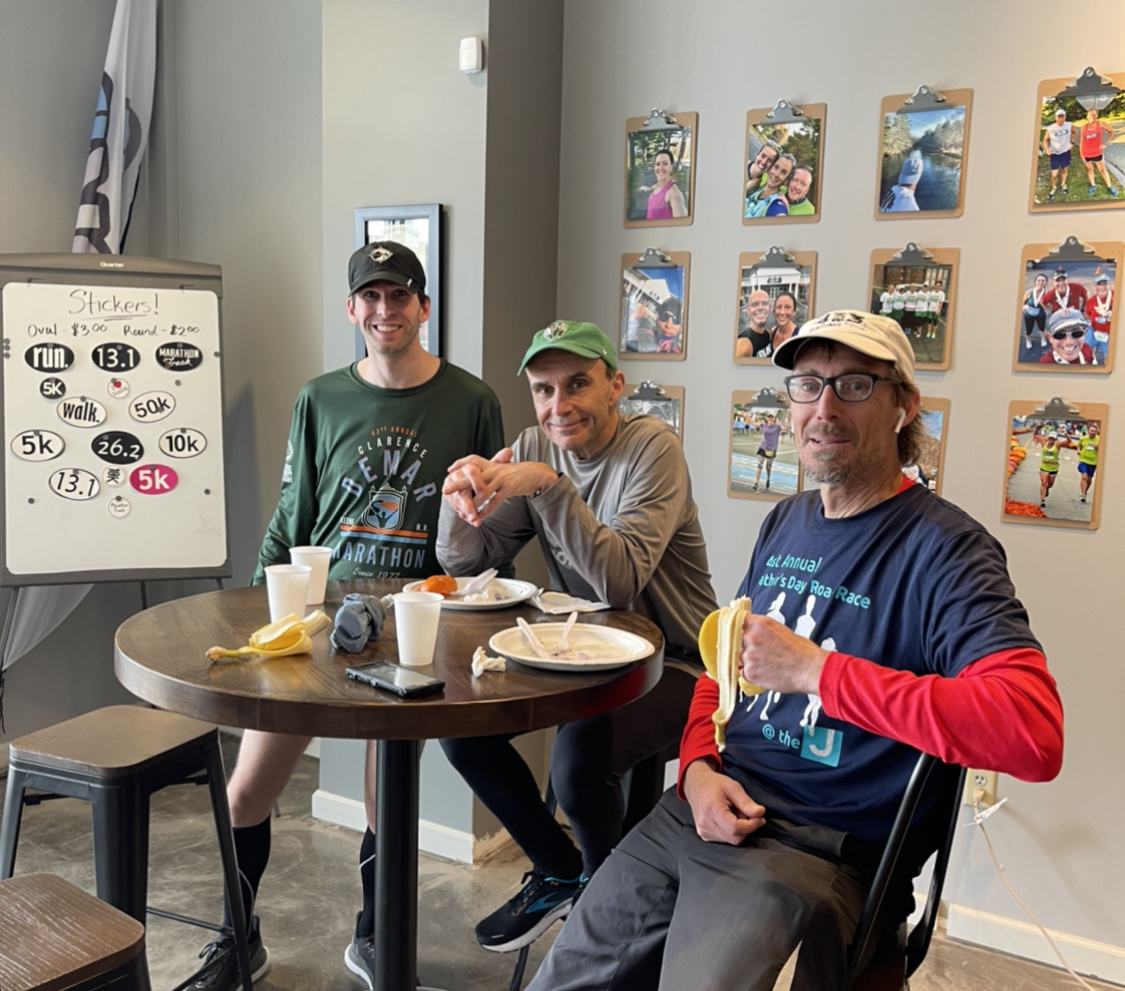 You might think that the heart of a running store lies in the products on the shelves.  To some extent that is true; our products provide runners and walkers with the tools they need to reach their goals and to safely and comfortably enjoy the sport.
But at 4RUN3, our heart lies in our community.  The "4RUN3 Nation" is a community of runners and walkers who have found kindred spirits in one another and in the group as a whole.  Lifelong friendships have been made and we've even had a group wedding!
Our goal for 4RUN3 is for runners and walkers to have a place where they can not only get all of the products, gear, and supplies they need, but to also provide a place where like-minded folks can come together, get some miles in, find motivation, and develop relationships.
The only rules that exist in our community are those relating to kindness and respect.  4RUN3 Nation is made up of all ages, shapes, sizes, genders, and abilities.  There's no such thing as too slow and pace is irrelevant.  Our members encourage and motivate one another to be their best and to achieve their goals, no matter how big or small.
Our community area was designed around this community.  Opposite the retail portion of the store there are tables for members to congregate, eat, celebrate, and hang out, both before and after their runs.  The walls are decorated with snapshots of our members, out there doing what they do best - being awesome!
So while the retail portion of our business is important - it allows us to remain a strong local, independently owned small business - our community remains the best and most important part.  It's why we're still here and it's why we love our jobs.
We hope you will come in, experience what 4RUN3 is all about, pull up a chair, and stay awhile!