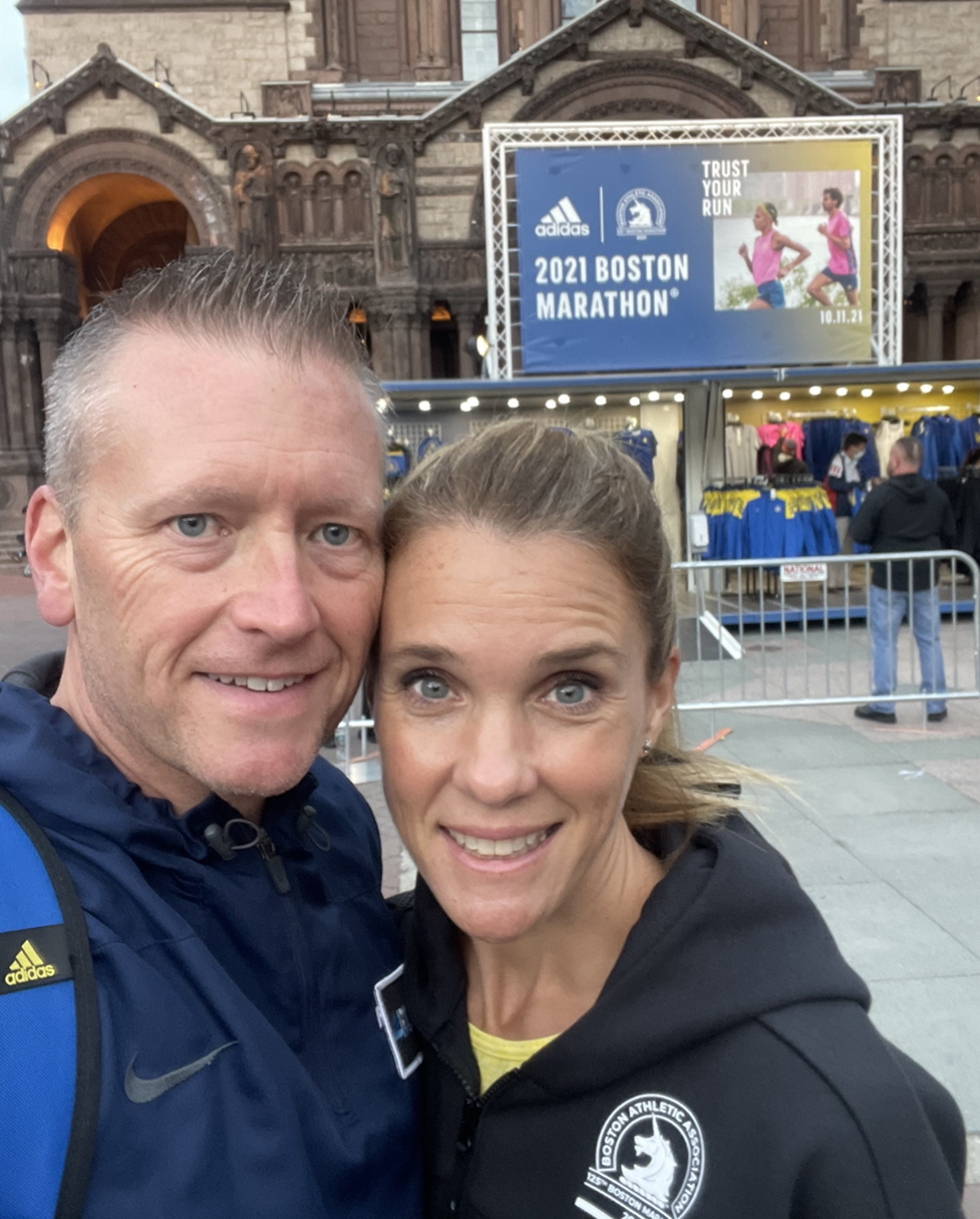 4RUN3 is a locally-owned small business driven to help you get the most out of your fitness journey. We provide advanced custom shoe fittings, training programs for all levels, and everything in between to help you meet your fitness goals.
Our desire is to provide a wide variety of products, an exceptional and educational customer experience, an engaging and inclusive running community, and a place for this community to gather and connect.
Our owners, Tim and Jill Murphy, have worked tirelessly to make this desire a reality.  The idea was hatched one winter on a skiing trip and, fast forward about 10 years (and some serious ups and downs), that desire is finally the reality they always dreamed about.  They are not elite runners and neither will ever make it to a podium, but they know what it's like to be a beginner, to experience the discouragement of a miserable run, and the elation that comes with a great run.  They are "real" runners who, at the end of the day, just wanted to create a safe space where other "real" runners could shop, run, congregate, and develop lifelong friendships.
Every day, we have the pleasure and privilege of helping people.  We take the time to work one-on-one with every customer and every training program member, spending as much time as is required to make sure that they have everything they need to meet their unique and individual goals.
How can we help you today?