2021-2022 Holiday Series --- 5k & 10k Training Program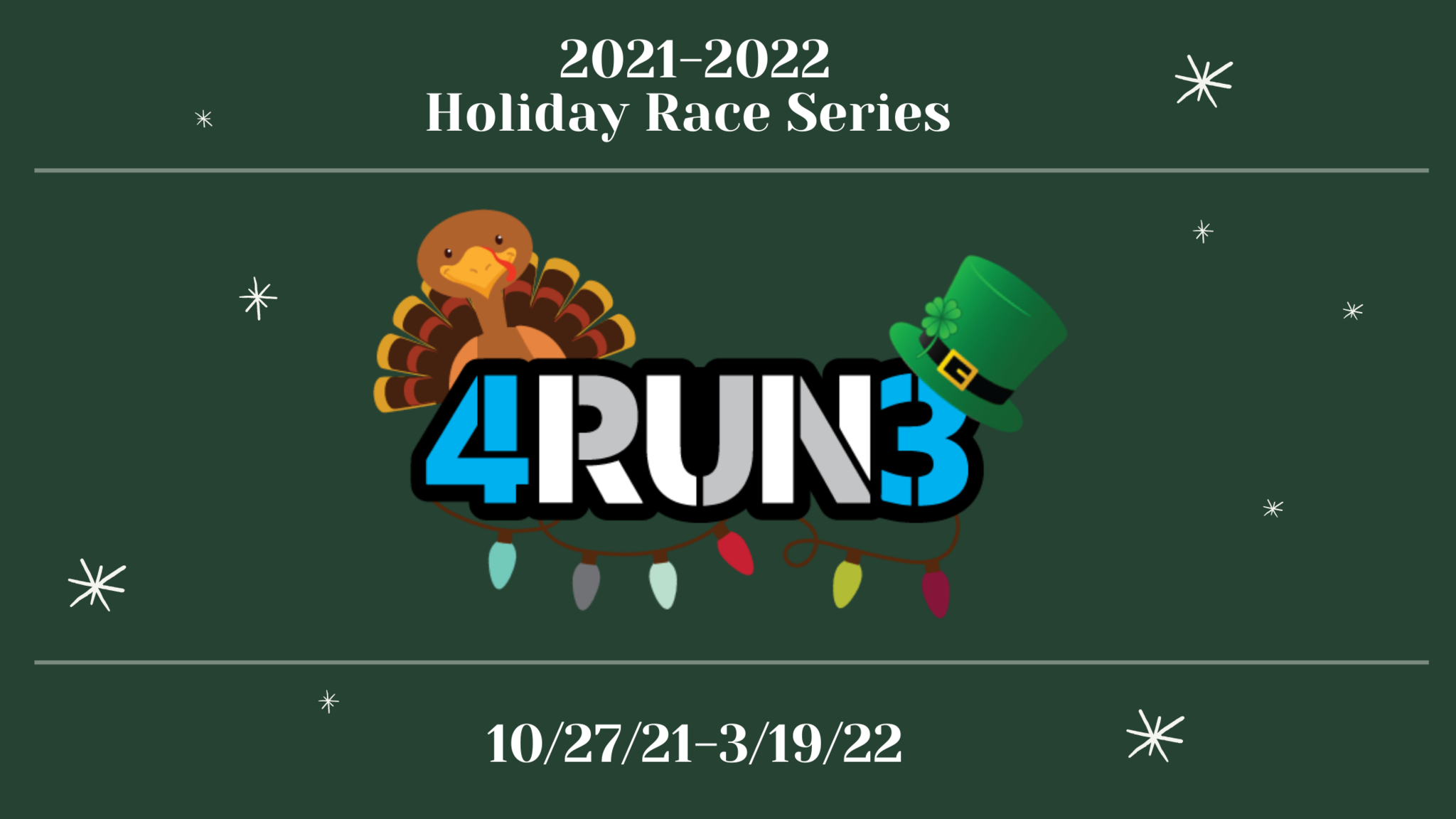 Get in the holiday running spirit this season with 4RUN3!  This program is an annual favorite and a great way to stay motivated through the winter months!  Whether you're looking to maintain your base over the winter or to race-hop with a bunch of awesome people, this is the group for you!
Program Basics:
Group runs on Wednesday @ 6:00 PM & Saturdays @ 9:00 AM

Training begins Wednesday 10/27/21

All levels and paces welcome – train for your first or your fastest!

Choose from 3 options:

Session I: Fall 5K/10K Program Only: 10 Weeks for $65

Begins on Wednesday, 10/27/21 and concludes on 1/1/22

Includes a program=specific 4RUN3 long sleeve technical shirt

Session II: Holyoke 10K Program Only: 11 Weeks for $75

Begins on Wednesday, 1/5/22

Concludes at Holyoke St. Patrick's Day 10K on 3/19/22

Includes a 4RUN3 pom-pom beanie

Entire Holiday Series: 20 Weeks for $120
Register for both sessions and get $20 off! (41 group workouts total)

Get both the long sleeve AND the beanie!
Fore more info & registration, click here!